BT Soft is ideal for taking care of a dog's elbow joint. BT Soft is designed to protect the dog's elbow joint in case of hygromas, ulcers, thickenings and bursitis. The orthosis is also good for arthritis, arthrosis and elbow dysplasia. This is because it provides compression to the joint, which in turn improves blood supply and raises the temperature, thereby reducing pain. It also protects in situations where medicine has been applied to the skin.
ADVANTAGES
The BT Soft orthosis with removable cushioning combines performance with maximum comfort. Using after surgery speeds up healing without difficulty.
PROPERTIES
The orthosis can be used before and after surgery
Breathable material
Excellent durability
There are two separate pads in the box
Hand washable
Shortening straps
RECOMMENDATIONS FOR USE
While the movement is restricted, it is recommended not to leave the dog alone for a long time, so that he cannot remove the orthosis or damage it.
| | |
| --- | --- |
| Size | Weight and dog breed* |
| S | 4-10 kg (Jack Russel, French bulldog) |
| M | 12-18 kg (cocker spaniel, poodle) |
| L | 20-45 kg (Scottish Shepherd, German Shepherd, Golden Retriever) |
| XL | over 45 kg (Saint Bernard, Newfoundland) |
* Tähelepanu, märgitud tõud ja kaalud on üksnes soovituslikud, korrektse suuruse määramiseks tehke vastavad mõõtmised.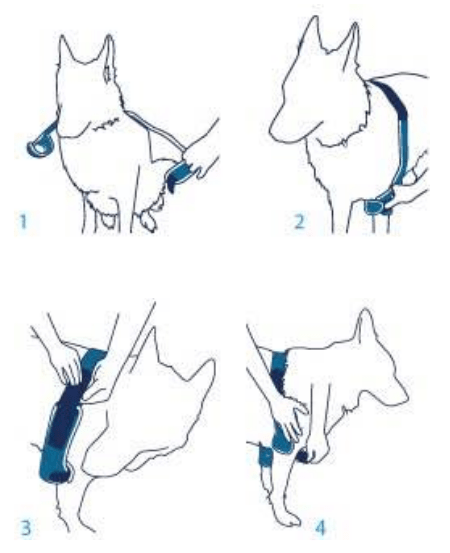 The customer can return goods purchased from the Tervise Abi OÜ e-store within 14 days of receiving the goods using the right of withdrawal. For returns, read more information here.